**If you have recently requested to join the Sugaring Source Networking Group on Facebook AS a BUSINESS PAGE, please send resend your request as an individual.
**If you are NOT a certified Sugarist, interested in more info on becoming certified, PLEASE continue to read for more resources.
**If you are a consumer or potential client In Search Of a professional sugarist (and have not found one on this directory), please feel free to post on the Sugaring Source page OR send an email to Su************@gm***.com.

Sugaring Source Networking Group Facebook is like a little black book or rolodex of certified sugarists ONLY. The group serves us by having the ability to ask for referrals/references for qualified, certified, and experienced Sugarists. As the admin, I want to prevent having thousands of members who become uninterested in sugaring, networking, and eventually inactive. To maintain the value and integrity of the group, you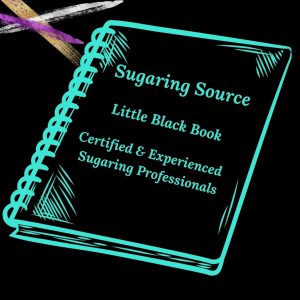 must be certified in sugaring to become a member. If you are on the fence about becoming certified, there are a several sugaring groups that exist to answer all the questions about sugaring and your concerns. I will post those below. You are also welcome to email me or send me a PM/DM on Facebook or Instagram.
Sugaring Source Facebook Page ~ For ALL. Consumers and Sugaring pros to post information about sugaring and ask questions related to finding a sugaring pro.
Sugaring Source Professional Sugarist Networking Group ~ Is for Certified Sugaring professionals ONLY. Please email su************@gm***.com a copy of your certificate. Alternatively, you may private message Jamie Renee on FB a copy of your sugaring certificate.
FAQ's
Q. Which sugaring company should I go with to get certified?
A. There are several. The top companies are Tamara's, Sweet & True, KeKo, Tapira, and several more. They all have educators all over the country. Here is a comprehensive, but growing list of manufacturers. If you reach out to them, they will connect you to their next available class in your area.
Q. Which educator is the best?
A. All the educators on this list are exceptional. This list is still growing.
Sugaring Groups you should request to join.
**(this is a branded page that is ONLY about Jessa Love Sugaring products and education)
Esthetician talk 
 sugaring classes with jessa esthetician
Sugaring Tips+Tricks International
Esthetician Groups where some questions about sugaring come up: