Sugaring Educators Worldwide
This is a list of Sugaring Educators across the globe. Obviously it is still growing. Educators will be added over time.
If you are in an area with little to no education available, feel free to email listings@sugaringsource.com and we will assist you in finding an educator for sugaring classes.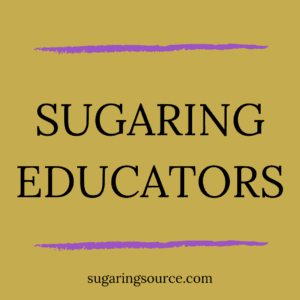 ** If you are a sugaring educator with an upcoming class you would like to post, please email all the details to listings@sugaringsource.com **
Sugaring Educators
Jamie Renee Nelms ~ Founder and Educator, Sugaring Source
Home based Dallas/Fort Worth, Texas, Coast to Coast Education
Karin Knoll ~ Ke Kō, San Diego, Calfornia
Heather Wilson ~ Sugar Streak, Keller, Texas
Dalia Wagley ~ Get Sugar Certified, Irving, Texas
Erica Rowe ~ Artistic Pro Sugaring, Chandler, Arizona
Shea Moyer ~ Sweet and True, Boise, Idaho
Brooke Gillis ~ Tamara's, Santa Rosa, California
Libby Post ~ Tamara's, Huntington Beach, California
Jessica Mock ~ Tamara's, Savannah, Georgia
Mabel Machabvunga Butler ~ Tapira's, Columbia, South Carolina
Myra Aviles ~ Sweet and True, San Diego, California
Raunette Celeste ~ Sweet and True, San Clemente, CA
Shannon O'Brien ~ Love2Sugar, The Sugar Tribe Online Training
Shannon Gray and Jaime-Lee Wintjes ~ Alexandria Pro, Ontario, Canada
Sugaring Educators… Get Listed Today! We need you on this list!