204 Bedford Euless Rd Suite 101

, Hurst,

Texas, USA

76053
Your Body's ReTreat is a secluded sugaring and skincare studio located in Hurst, Texas. Your Body's ReTreat provides most of the services you would find in a Day Spa with a more personal touch. Our goal is to comfortably provide all services to both men and women. We avoid the "assembly line" and "cattle call" environments as we reserve ample time to complete our client's service without compromising quality. The last thing we want you to feel is rushed! We believe in building a rapport with you and maintaining our high level of quality. Our attention will be given to you only during your service and not to walk-ins and phone calls. We provide a variety of services for both women and men. Your Body's ReTreat welcomes you to an inviting and serene atmosphere that is safe, cozy, tranquil and truly relaxing. We maintain strict standards in cleanliness and sanitation. It is the perfect place for the reception of bodywork and skincare.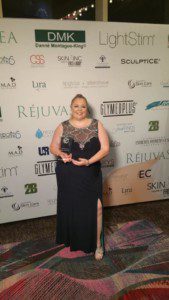 Jamie Renee competed in The Skin Games 2019 and was awarded 2nd Place of 47 competitors. She contributes her success to over 10 years of sugaring experiences. If you are an Esthetician or Cosmetologist interested in becoming sugar certified, please reach out as Jamie travels nationwide to share her knowledge.