Laura Tigert ~ Portland Sugarist & Educator
Laura Tigert ~ Portland Sugarist & Educator
1720 NW Lovejoy St, Suite 214

,

Portland, Oregon, USA

97209

MEET LAURA
My passion for the beauty industry started at a very young age in my mother's make-up drawers. I fell in love with all the colors and smells. I knew it was for me and when I was older it was the career I choose. I started my career 15 years ago as a door to door beauty consultant. It was when I worked for a big company managing a small natural skin care line that my passion for skin care really blossomed. The premise of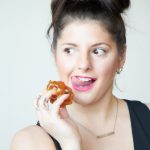 the cosmetic line was that our skin is the best cosmetic you could own. It was a philosophy that has stayed with me and continues in my practice today. I love what I do. The close relationships I build with my clients are very rewarding and they are the reason I do this. My goal is to help you obtain your ideal beauty, whether it's a beautiful complexion, elegant make-up or bare skin.
I am an Aveda trained esthetician and have been working in the beauty industry for over 15 years. The majority of my experience is in skin care working with some of the top skin care brands in the cosmetic industry.
I am an expert sugarists with over 6+ years experience. I am a sugaring instructor as well, teaching the art of sugaring to fellow estheticians all over Oregon.
I am a professionally trained make-up artist with training from MAC, James Ryder, and other top cosmetic labels.
I look forward to meeting and working with you!