Love 2 Sugar Basic Online Sugaring Certification $99!
Learn to Sugar Online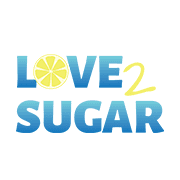 Jamie Renee, Founder of Sugaring Source and free lance sugaring educator, is teaming up with Love 2 Sugar.
As of March 23, in response to COVID-19 and the "Shelter In Place" orders, Love2Sugar is offering their basic online sugaring course for ONLY $99! This is a limited time offer available until the orders are lifted. After you purchase your course, a link will be emailed to you to purchase your low cost sugaring kit. In order to take advantage of this, please ensure that you register for this class via this link! → YES, I want to learn to sugar online for $99!
Or THIS link! → Sign me up for $99 to Learn Sugaring Online!
Order your sugaring kit with Artistic Pro Sugaring and receive FREE SHIPPING with code JRENEE!
Located in the Dallas/Fort Worth, Texas area?
In conjuction with this offer, Jamie will be offering hands on training at a promotional rate. The hands on portion is for the Dallas/Fort Worth, Texas metroplex. It is completely optional, but recommended. If you purchase the online training via the link above, you will receive 6 hours of hands on training for $199! If you purchase both classes in advance, online and hands-on, Jamie will give you a complimentary tub of sugaring paste on the day of your in-person training. To receive your complimentary tub of sugar paste, please text or call Jamie at 817-680-1462 as soon as you register for the online training. Jamie will send you an invoice for the 6 hours of in-person training, to be scheduled at your convenience. Should you have any questions, please reach out by phone 817-680-1462 or email 2smartesties@gmail.com